Spx Hydraulic Technologies
SPX FLOW Hydraulic Technologies is a division within SPX FLOW Inc., a Diversified Fortune 500 manufacturing leader with over $5 billion in annual revenue with operations in more than 35 countries. The Hydraulic Technologies division is based in Rockford, IL, USA with sales and manufacturing locations throughout the Americas, Europe and Asia Pacific. There are six product brands which make up the Hydraulic Technologies division including Power Team, Bolting Systems, Stone, Globe, Rail Systems and Hytec
Spx Hydraulic Technologies Products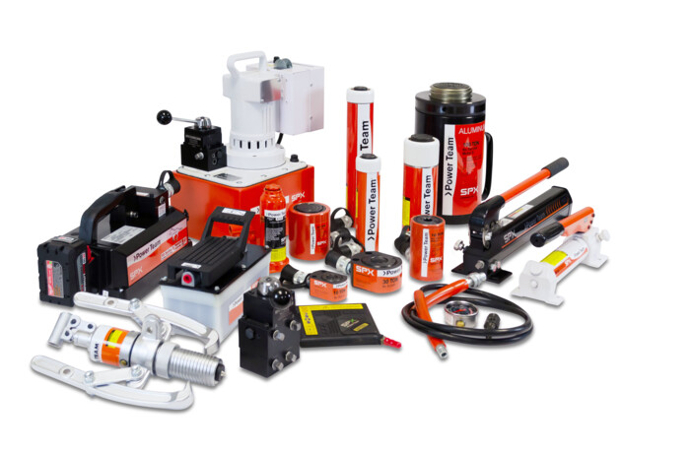 Power Team
This is Power Team
From inflatable jacks, hydraulic pumps, cylinders and valves to clamping components and hydraulic accessories, Power Team brand high-force tools and equipment are used wherever strong, concentrated force is required ― on construction sites, in power plants, on rail lines, in shipyards, in mining operations and more.
Located in the United States in Rockford, Illinois, the Power Team brand is marketed by SPX FLOW Inc. in 155 countries. Global sales and manufacturing offices are located in the United Kingdom; the Netherlands; Shanghai and Suzhou, China; and Singapore. The Power Team brand is sold through a worldwide network of stocking industrial distributors. Service is available throughout the world at authorized Power Team Hydraulic Service Centers.
Quality
SPX FLOW Inc. maintains high-quality standards in all phases of design, procurement, manufacturing, sales and service of Power Team brand solutions. We are committed to continuous quality improvement, customer satisfaction and the reduction of total costs, and regularly employ innovation, efficiency and in-depth multi-industry knowledge to meet our customers' specific needs.
The Power Team Story
Originating in the early days of the automotive industry, the Power Team brand started out as Owatonna Tool Company, known as OTC. With the invention and growing popularity of the automobile, hand tool makers and other businesses began recognizing a need for tools to service this new mode of transportation and OTC was one of those companies. Learn more about our Power Team Time-Line.
Powered by SPX FLOW Inc.
Power Team is a product brand of SPX FLOW Inc., a global, Fortune 500, multi-industry company based in the United States in Charlotte, North Carolina. The company maintains operations in more than 35 countries, bringing to market solutions that benefit society while delivering value-added, bottom-line results to customers across five broad-based categories: power and energy, vehicle and transit, infrastructure, food and beverage and industrial processes. SPX FLOW Inc. is traded on the New York Stock Exchange.
Products
Globe
Globe motors are a series of compact heavy-duty radial piston air motors offering an exceptional range of control valve and output options. The motors are four or five-cylinder radial piston design with oil bath lubrication and are designed to develop greater power than other motors of equivalent size.
Products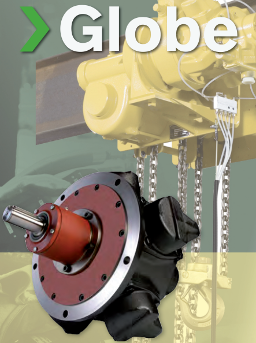 Stone
In 1968, Herb Stone pioneered and developed a compact hydraulic power unit utilizing an electric motor. Stone originated the interchangeable integrated-module hydraulic system. His concept was simple but powerful. It eliminated the need for complex and expensive power take-off pumps and drastically reduced the cost for hydraulic applications that required less horsepower.
Herb stressed Value, Quality and Performance in his power units, which is a virtue still shared at Stone today. Stone units use components that ensure long life and quality which customers expect from a market leader.
Stone offers one of the widest ranges of AC and DC power units in the industry. The power units are designed to solve a myriad of application requirements. There are tens of millions of Stone units in service today, serving markets around the globe. In fact, Stone personnel are strategically located in offices around the world to serve the global marketplace.
Stone's application engineering department provides collaborative engineered solutions for whatever challenge your application presents. Make SPX FLOW Hydraulic Technologies your supplier of choice and specify a Stone unit today! Stone is a brand of SPX FLOW Hydraulic Technologies, a division of SPX FLOW Inc.
Products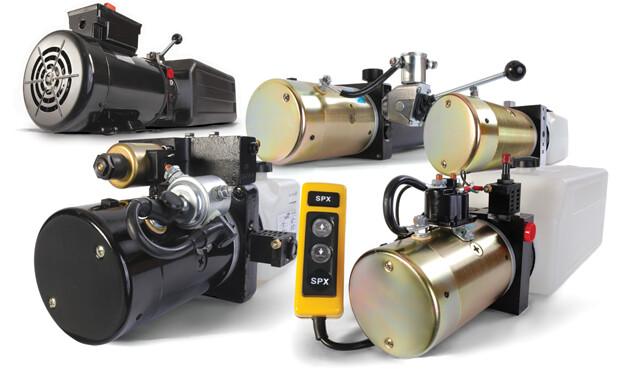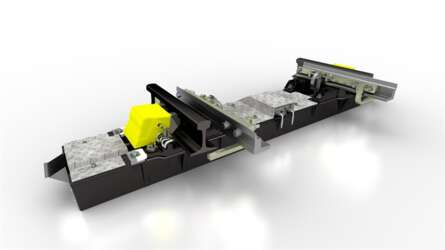 Rail Systems
As part of SPX FLOW Hydraulic Technologies, SPX FLOW Rail Systems manufacturers rail products for the UK and international markets, which include Hong Kong, China, Australia, Spain, Singapore and Ireland. With a dedicated team of engineers they design point operating systems to meet the demands for the International Rail Operations for both Conventional and High Speed applications.
Based on technology that saw a safe leak proof valve being developed in 1950's (in cooperation with British Rail), in the early 1960's a safety critical Hydraulic Power Pack was evolved for British Rail's new generation of Level Crossing Barriers.
Marylebone, London became one of the first stations to benefit from this technology in 1964.
Rail Systems success continued into the mid 1960's when a Hydraulic Power Pack was produced for the Clamplock Point Machine.
The company continued to develop and manufacture the Hydraulic Power Packs for both products until 1990's when manufacturing of the Clamplock Mechanism began.
Having become part of the SPX FLOW family in 2001, Rail Systems has recently transferred to a bespoke manufacturing plant in Dagenham, Essex where designs of equipment can be tested using a full size switch layout. State of the art technology is used to allow simulation of actual conditions.
All manufacturing takes place at the Dagenham Plant by highly trained personnel to the ISO9001-2008 Quality Standard. SPX FLOW Rail Systems
Where ideas meet industry
Products