Michell Bearings
It was in 1905, nineteen years after Osborne Reynolds had considered the lubrication of plane surfaces, that Anthony George Malden (AGM) Michell, found a solution to Reynolds' equation, which took account of side leakage. In the same year, AGM Michell patented a type of bearing in which the load was carried upon hydrodynamic oil films generated by a series of pivoting white metal (or babbitt) faced pads. The principle was applied to both thrust and journal bearings and is now universally known as the Michell.
Michell Bearings Products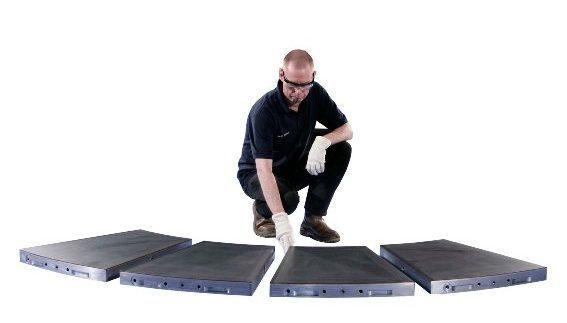 Bearing Internals
Michell Bearings offers several standard ranges of bearing internals for both thrust (Omega, Omega Equalised and Self Equalising) and Radial Journal Pad Unit (JPU) applications. We can also offer bespoke bearing internals to suit individual project requirements, with either whitemetal or PTFE lined thrust and journal bearing components.
Product applications include:
Gearboxes

Steam turbines

Gas turbines

Horizontal pumps

Turbo compressors

Hydro generators
Horizontal Bearings
Michell Bearings has two ranges of horizontal bearings. The industrial horizontal (IH) series is a modular range covering shaft diameters from 280mm to 1000mm. The heavy duty (HD) series is specifically designed for applications involving high thrust loads and covers a shaft range from 300mm to 500mm.
We can offer bespoke bearing solutions to suit individual project requirements, where required.
Product applications include:
Motors

Generators

Hydro turbines

Hydro generators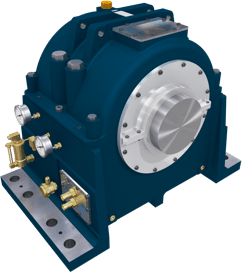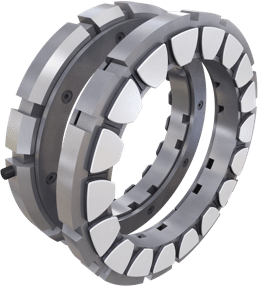 Marine Bearings
Michell Bearings has extensive experience in the supply of bearings for use in marine propulsion; it has products on more than 300 vessels for 35 navies across the world, as well as on most leading cruise lines and luxury mega yacht models.
Product applications include:
Main propulsion thrust blocks

Propeller shaft bearings

Propulsion motor bearings

Generator bearings

Marine gearboxes
Vertical Bearings
Michell Bearings vertical bearings (AV, LV, V, and MV Series) have been designed and developed as fully self-contained, general-purpose, modular assemblies to meet customer's requirements.
Product applications include
For special applications and where the preference is for the bearing internals to be positioned within the casing of the machine, we can offer bespoke bearing solutions equivalent to our standard vertical ranges and beyond, including special self-contained bearing designs.
Product applications include
Pumps

Motors

Hydro turbines

Hydro generators